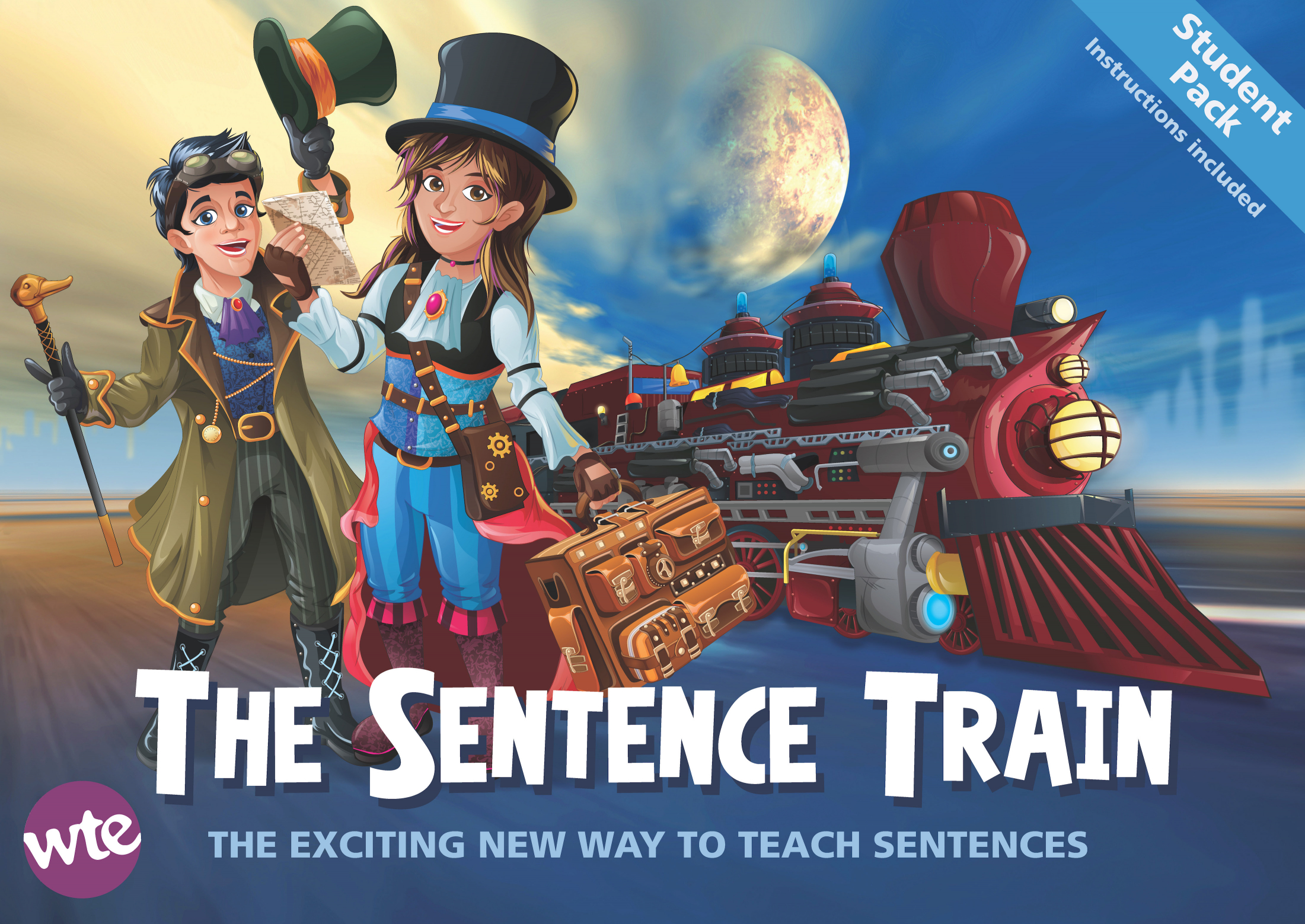 From posters to books to interactive-magnetic train sets—we offer a range of cross curriculum resources designed to improve student writing and facilitate traditional classroom teaching.
Private Orders: Private orders are limited to Write that Essay Tertiary Edition, Write that Essay High School Edition, and Write that Essay Student Workbook. Private orders will be sent after payment is confirmed.    For private orders, please email admin@writethatessay.org. 
School Orders: Write that Essay supply the following classroom resources to schools.  Available as individual items or class sets.  To order, fill in the text boxes with the quantities of the product and click the Order Form button at the bottom of the page. 
You must have a school order number to order from this site. For school orders, payment is due 10 days following invoice date.
All prices exclude postage & GST.
NZ Product Orders Update: Please be aware, due to the current level 3 lockdown in Auckland, there will be a delay on all orders. We appreciate your patience.
Bookmarks (120 bookmarks)

$90 exl. GST

This handy 10-pack of 120 bookmarks is a great classroom giveaway. Each bookmark represents one of the 12 Ways to Write a Sentence and has an example of that sentence style by a famous author.
Suitable: Prep-12

Paragraph Posters: Young Writer Edition A2 size (pack of 7)

$100 exl. GST

Set of 7 A2 size matte-laminated Paragraph Posters. This paragraph pack includes the Multipurpose Introduction, Compare/Contrast, Lawyer, Hammer, Robust Conclusion, Scientist, and Master Expansion.
Suitable: Prep-6

Young Writer Sentence Style Posters (pack of 12)

$150 exl. GST

Set of 12 A2 size matte-laminated Sentence Style Posters for classroom use. This set is now available in full colour A2 poster series aimed at young writers expanding their sentence toolbox. Each poster illustrates one of the 12 Ways to Write a Sentence and offers a range of examples.
Suitable: Prep-6

Sentence Pack (60-card pack)

$50 exl. GST

12 Ways to Write a Sentence now available as a pack of A6-sized playing cards teaching students fluency and composition in a fun interactive manner. Also includes Expert Cards and Wild Cards to extend and challenge your students. Suitable for individual or small group work—complements the Creativity Cards.

Creativity Pack (60-card pack)

$50 exl. GST

Pack of A6-sized playing cards divided into Characters, Actions, Emotions, and Settings. These cards are designed to inspire originality and build great creative writing sessions. Suitable for individual or small group work—complements the Sentence Pack.
Includes directions for in-class activities.

The Sentence Train (Manual)

$25 exl. GST

A full-colour, 24-page classroom guidebook for mastering sentences in a fun and engaging way. This resource is intended for schools who have purchased a previous version of The Sentence Train (Teacher or Student) and would like some additional support.

The Sentence Train: Teacher Edition

$299 exl. GST

This Teacher Pack includes 13 large magnetic vinyl train pieces, 20 punctuation marks, plus a full-colour, 24-page classroom guidebook for mastering sentences in a fun and engaging way. Instead of individual words, sentence styles are learnt through altering groups of words in a sequence. Complements The Sentence Train: Student Pack.
Suitable 5+

The Sentence Train: Student Pack

$299 exl. GST

This Student Pack includes 40 write-on magnetic vinyl train pieces, 46 punctuation marks, and a full-colour, 24-page classroom guidebook. The rules of punctuation are learnt in a fun and engaging way. Instead of individual words, sentence styles are learnt through altering groups of words in a sequence. Complements The Sentence Train: Teacher Pack.
Suitable: 5+

12 Ways to Write a Sentence – High School Edition A4 Cards (pack of 10)

$40 exl. GST

Set of 10 A4-size laminated cards illustrating 12 Ways to Write a Sentence that students can use to improve their work. Ideal for group work or as handy desk resource where computer access is limited. Examples on A4 card sourced from a range of subject areas. Suitable Years 7-13.

8 Handy Paragraph Structures – High School Edition A4 Cards (pack of 10)

$40 exl. GST

Set of 10 A4-size laminated cards illustrating 8 different paragraph structures that students apply in their writing from introductions, to compare/contrast paragraphs and innovative approaches teaching deeper analytical writing. Cards ideal for group work or as handy desk resource.
Suitable Years 7-13.

Assorted Writing Journals (pack of 5)

$15 exl. GST

AU ONLY
Pack of five 80-page writing journals. Each journal includes Dr Hunter's 12 Ways to Write a Sentence on the inside front cover (23cm x 17.5cm) and list of helpful words to get your students writing. Pack includes Surfer, Skateboarder, Explorer, Thor, and Samurai journals.

12 Ways to Write a Sentence - Young Writer Series A4 cards (pack of 10)

$40 exl. GST

Set of 10 A4-size laminated cards illustrating 12 Ways to Write a Sentence for Primary. Ideal for group work or as handy desk resource. Aimed at young writers expanding their sentence toolbox.
Suitable Prep-6

Sentence Style Posters: High School Edition (pack of 12)

$150 exl. GST

Set of 12 A2 size matte-laminated Sentence Style Posters for classroom use. Each poster illustrates one of the 12 Ways to Write a Sentence and offers a range of examples. Students can experiment with different sentence styles improving their expression and articulation. Examples on posters sourced from a range of subject areas.
Suitable Years 7-13.

Paragraph Posters: High School Edition A2 size (pack of 11)

$150 exl. GST

Set of 11 A2 size matte-laminated Paragraph Posters. This paragraph pack includes the Lawyer, Compare/Contrast, Slam Dunk, Robust Conclusion, Multipurpose Introduction, Scientist, Curveball, Hammer, Better Quote, Philosopher, and the Writing Map.
Suitable: Years 7-13

Write that Essay: High School Edition

$45 exl. GST

Delivers proven strategies and techniques to help students overcome many of the challenges in high school academic writing. Contents include: what makes for a top essay, how to write body paragraphs, how to use evidence well, how to compose different sentence styles, how to polish and edit work. Ideal as a class set and complements the sentence style posters, laminate cards, workbook, and website.
Suitable: Years 7-12.

Write that Essay: Tertiary Edition

$45 exl. GST

The original best-selling guide to academic writing. Learn how to write clear introductions, understand question styles, discover advanced essay structures, how to deliver compelling arguments, pitfalls to avoid, referencing, critical analysis, and more. Suitable Year 12 upward and as a teacher resource.

Sentence Snap (52 card pack)

$50 exl. GST

Play Sentence Snap or any of your favourite card games. Improve your sentence-writing skills as you play. Includes 52 playing cards, 2 Jokers, and instructions.
Suitable: 5+
---
Quantity required to order
Order Form
Please fill in the required fields (*)