WRITER'S TOOLBOX: THE MOST ADVANCED EDUCATIONAL WRITING TOOL ON THE PLANET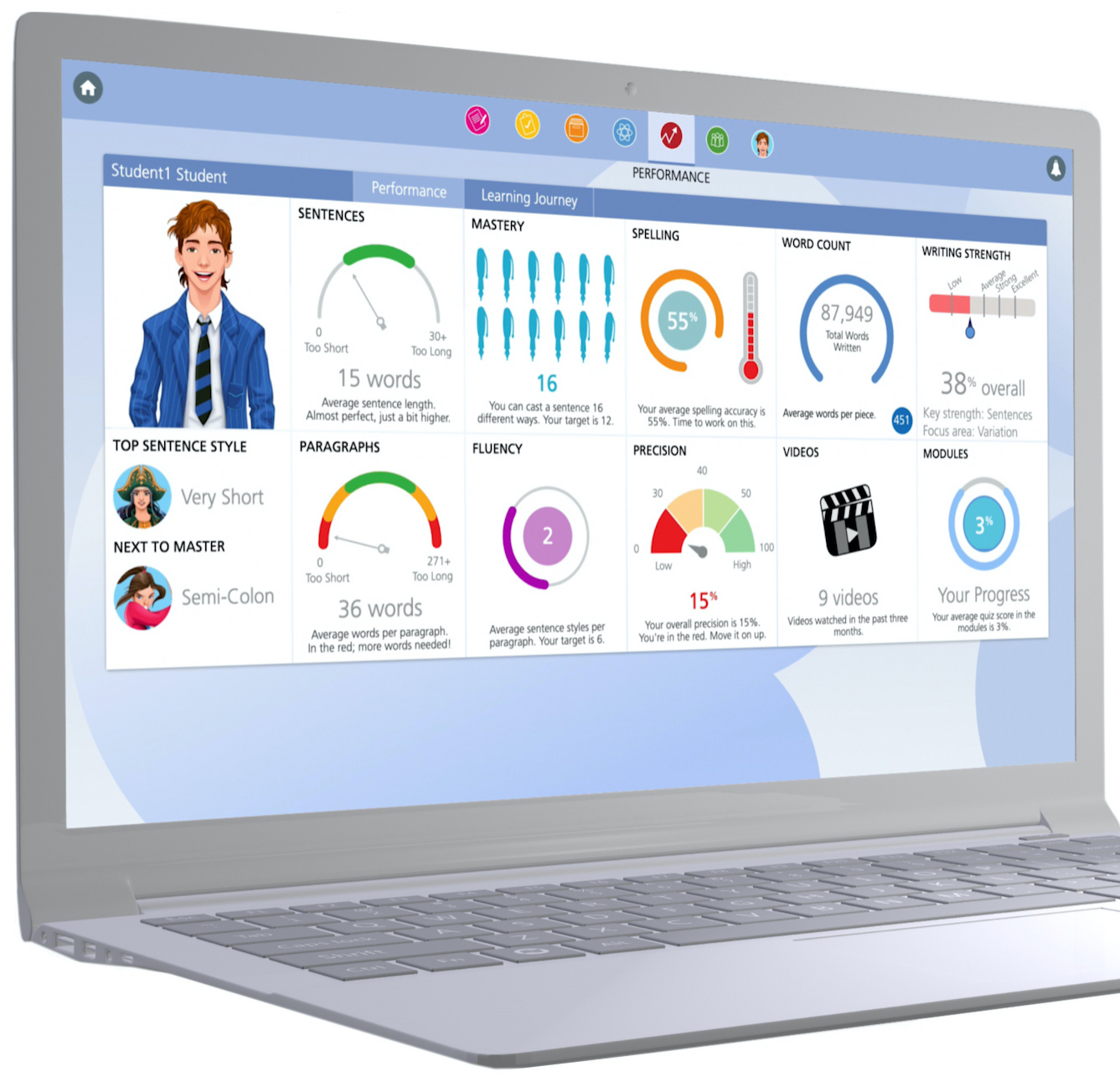 Welcome to Writer's Toolbox: the writing solution for every subject. Students seamlessly complete work remotely in a fully-scaffolded online world. Our easy-to-use interface delivers content-rich tasks across any written subject.
No longer do students need to wait for teacher feedback on their writing quality: Writer's Toolbox is your powerful classroom coach. Ground-breaking Artificial Intelligence assesses their writing quality—then encourages your students on a individualised journey to greater writing skill and improved grades.
Instant feedback as you write
AI affirms what you are doing well and sets new goals
Individualised learning experience
Eight unique writing tools
Fully-scaffolded instruction for sentence writing and paragraph construction
Creativity and planning tools for writing tasks
Comprehension and skill-building activities
Teacher views of class and student writing progress and ability level
Daily writing tasks
Create tasks and send to classes
Mark student work in real time

Works on all major platforms: iPad, Tablet, laptop, desktop