Award-winning academic writing system
It's time to write and write smarter! Join thousands of students and teachers from five countries using Write that Essay to improve literacy and close the academic writing gap.
See how this creative system of graphical organizers, interactive writing tools, and dynamic learning modules will engage students and raise writing performance across the curriculum.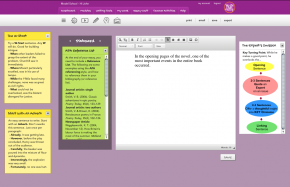 Fully interactive
Student-centered
Individualized instruction
Multi-modal learning styles
Cross curriculum
Proven literacy improvement
Give writing a boost, with this 21st-century solution to the challenge of writing well.
Contact admin@writethatessay.org to see how your school can start using Write that Essay, today!