Trial Toolbox for School - Australia
Looking for the New Zealand schools form? Click here.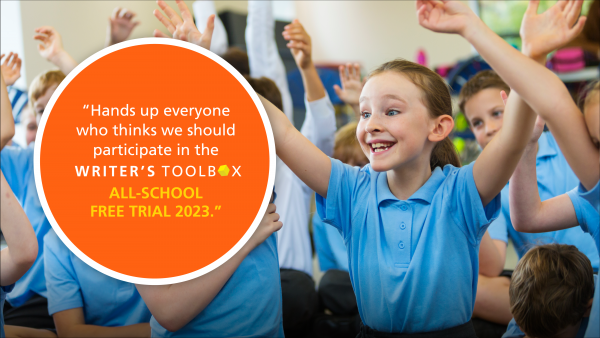 Be Careful! Most classrooms that trial Writer's Toolbox become quickly engaged with it. Sentences begin to flow, writing confidence soars. To make sure this happens we include extensive support, from regular check-ins with Toolbox staff, to a free intro Writer's Toolbox Workshop Training Session. You'll also have 24/7 access to our training suite, full technical support and access to writing coaches for any educational specific questions.
Sign up by July 24th and you'll be eligible to redeem up to 500 Free Trial Licences*.  To claim your licences just complete the Writer's Toolbox Enrolment Pack. 
Writer's Toolbox is the easy-to-understand, school-wide writing programme making a real difference in schools across Australia and New Zealand.  With fully-differentiated learning, intuitive feedback, and measured outcomes—all linked to curriculum—you'll see your school's writing results improve in no time.